OAR helps cats and communities. Twenty-five years ago, O'Bryonville Animal Rescue started to help people spay and neuter feral cats and find permanent indoor homes for friendly community cats.
Now, OAR stands for Ohio Alleycat Resource and Spay/Neuter Clinic. Its home has changed to Madisonville, and its mission has greatly expanded.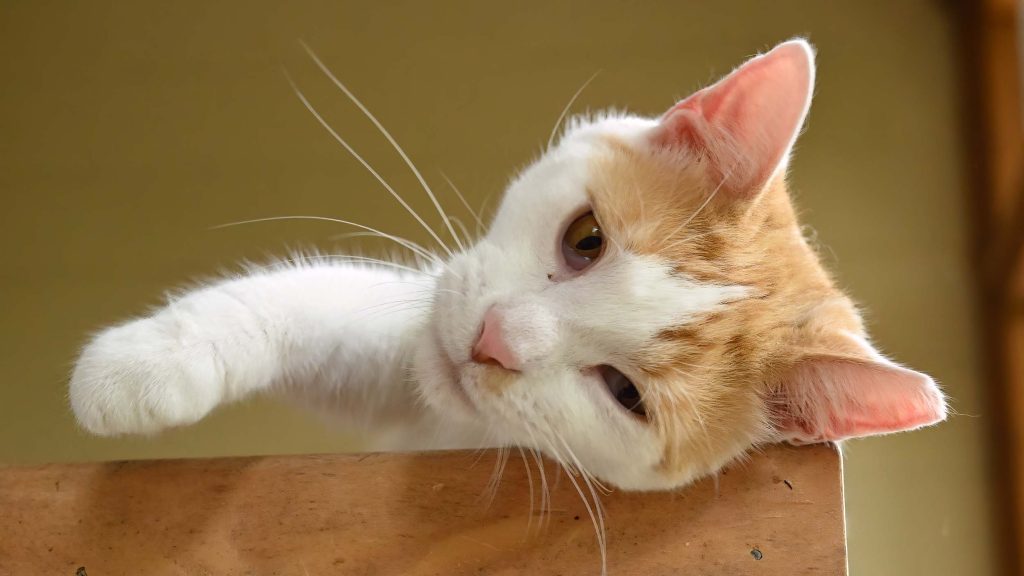 OAR's low cost, high volume Spay/Neuter Clinic is based on the Humane Alliance model and its licensed veterinarians sterilized 11,515 cats in 2022 alone. It also serves the community by providing a regular low-cost vaccine clinic to the public.
The Adoption Center
The Joanie Bernard Home for Cats is OAR's adoption center. Dedicated staff and volunteers work to match cats and kittens with their people. In 2022, OAR adopted out 1,519 cats.
The adoption center does not take cats from the public, but instead pulls animals at risk of euthanasia from other shelters.
However, once an OAR cat, always an OAR cat. In other words, if anything at all happens that prevents adopters from keeping the cats or kittens they adopted from OAR, those cats are always welcomed back.
Cat people are everywhere. So are cats. Our goal at Ohio Alleycat Resource is to make life happier, healthier, and more fulfilled for cats and their people.
Lifesaving Partners
Community Partners
OAR is grateful for the support of community members and businesses–the work OAR does would not be possible without these wonderful people.
Alfio's Buon Cibo
ASI Signage
American Sign Museum
Aronoff Center for the Arts
Aster
Bee's BBQ
Behringer Crawford Museum
Booz, Allen, Hamilton
Bouquet
Buffalo Trace
Care Center
Cars 4 Good
chewy.com
Chipotle
Cincinnati Art Museum
Cincinnati Ballet
Cincinnati Landmark Productions
Cincinnati Marathon, Inc.
Cincinnatus Insurance LLC
coolsisters
Cork 'N Bottle
CYCLEBAR
Dewey's Pizza
The Dilly Deli
Donna Salyers Fabulous Furs
Trisha Durham
The Echo Restaurant
Elemental Om
Essex Studios
French Rendez-vous
Fox 19
Frazier History Museum
Fur Reality
Richard E. Godfrey DDS
Grand Finale
Hello Sunshine Yoga
Kenton County Public Library
Leapin' Lizard Event Center
Liberty Veterinary Hospital
Listermann Brewing Company
Lucky Cat Museum
MedVet
Oreo's Commissions
Park + Vine
PetSmart
Pet Wants
Pies and Pints
Pinot's Palette
Pleasant Ridge Pet Hospital
Plonk Productions
Remke
Ringtail Café Productions
Riverview Animal Hospital
Ross Design
Solutions Unlimited Marketing and Sales Promotion Company, Inc.
Sottile and Barele
Stitch Boots
Streetside Brewery
Studio Lince
Taft Museum of Art
Taglio
Tokyo Kitty
Tomahawk Traps
WAVE Foundation
World Equestrian Center
Volunteer Groups That Support OAR
the dd+p group
Great American Insurance
#Kindflash
Lighthouse Community School
Norwood High School
Phi Mu-University of Cincinnati
Foundations and Organizations That Support OAR
Amazon Smile Foundation
Austin Pets Alive
Best Friends Animal Society
Bernice Barbour Foundation
Maggie Homan Beckmeyer Family Foundation
The Joanie Bernard Foundation
Cambridge Charitable Foundation
Rafael De Acha and Kimberly Daniel De Acha Foundation
Evelyn W. Dunn Charitable Trust
The Greater Cincinnati Foundation
Robert A. and Marion K. Kennedy Charitable Trust
The Kroger Foundation
Maddie's Fund
The George and Margaret McLane Foundation
Agnes Nordloh Charitable Trust
Ohio Animal Foundation
On Shore Foundation
Petco Foundation
Petfinder Foundation
PetSmart Charities
Robert H. Reakirt Foundation
The Kenneth A. Scott Charitable Trust
United Pet Fund
J. Frederick & Helen B. Vogel Charitable Trust
Teresa Wong Charitable Foundation
Ohio Pet Fund
Bissell Pet Foundation