Wow, a lot of cats come through OAR's Spay/Neuter Clinic's doors (11,515 in 2022 alone)! It's a high-quality, high-volume, low-cost option for all kinds of cats.
Take advantage of OAR Spay/Neuter Clinic's low-cost sterilization for your friendly indoor cats (and go here to learn more about TNR services).
Make an appointment for each cat separately. The Spay/Neuter Clinic can only accommodate FOUR appointments per household per day.
Drop off your cat in a carrier at 8 a.m. on the day of the surgery. Pick up the following day at 7:30 a.m. Friday appointments require a same-day pick-up at 2:30 p.m.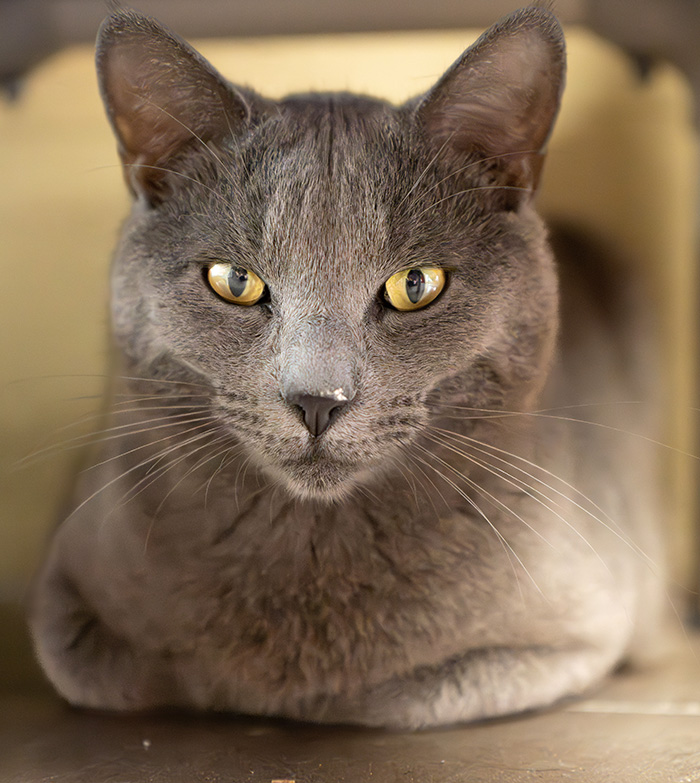 Neuterville Express
You might have seen OAR's van, the Neuterville Express, traveling to areas outside the city limits to transport cats and kittens back and forth for spay/neuter surgeries. Request an appointment to have the Neuterville Express come to your area!
The Neuterville Express regularly visits the following locations:
K&M Feed Pet Tack, Alexandria, KY
Boone County Animal Shelter, Burlington, KY
Subway Sandwich Shop, Falmouth, KY
Kenton County Animal Shelter, Fort Mitchell, KY
Walton Public Library, Walton KY
Brown County Dog Shelter, Georgetown, OH
Animal Friends Humane Society of Butler County, Hamilton, OH
Humane Association of Warren County, Lebanon, OH
Kroger, Towne Mall, Franklin, OH
People Assisting Animals in Need, Batesville, IN
PAWs of Dearborn County, Lawrenceburg, IN
Drop off by 6:30 a.m. (firm) and pick up at 9:30 a.m. (unless otherwise noted).